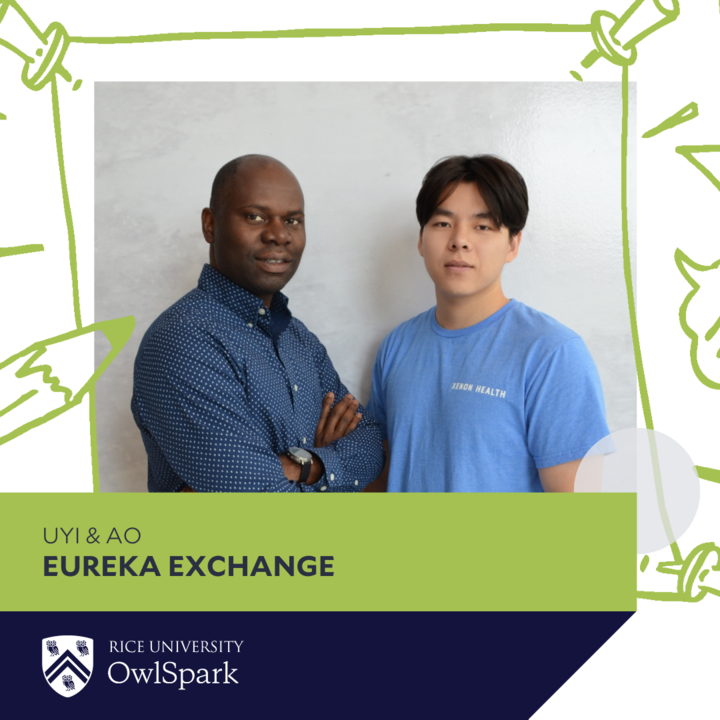 Uyiosa, Ao
Eureka eXchange is developing a marketplace where data and research scientists can publish, manage, share, and revise analytical models for data sets across diverse applications.
---
We have been hard at work this summer, and we want to show off our awesome founders! Meet the startups in Class 11 of OwlSpark and Class 2 of BlueLaunch. Our #FounderSpotlightSeries continues with Eureka eXchange from Rice University OwlSpark!
We are solving the problem of limited access and traceability of the research model. We are developing a platform where researchers can deploy, update, share, and commercialize their research models.
While working in the digital engineering domain in the industry, I observed a growing demand for models and limited accessibility to the large varieties of valuable models developed by research institutions. Our solution provides a platform where researchers and Principal Investigators can deploy, store, update, and commercialize their research models. Through the democratization of research models, we can enhance technology transfer and accelerate technology innovation.
The OwlSpark program has provided clarity on our value proposition and identified our customer segment/profile. It has positioned us on track for the exploration of customer needs and pain points.
The most significant accomplishment from this accelerator program would be refining our value proposition and startup canvas, developing wireframes/prototypes, and onboarding our first set of customers.