For 20+ years the Rice Alliance has been hosting premier events that convene entrepreneurs, investors, thought leaders and the community. These events are designed to effectively build networks, raise awareness for new startups and tech and drive action toward commercializing and growing solutions to our world's most pressing challenges. Through pitch opportunities, curated networking and top speakers, our events help capitalize ideas. Through various programs and events, we provide curriculum, support and connections for the entrepreneurial community.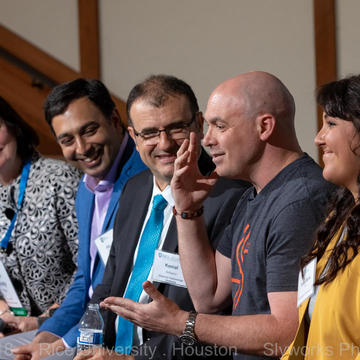 Network and Learn Through Curated Events
Through our expansive network, all of our events are curated to highlight and bring together the top startups and ventures for growth opportunities with investors, corporations and the broader community. We primarily focus on the Energy, Life Science and Digital industries, but many of our events are industry agnostic and serve the broader startup ecosystem. More than 53,000 individuals have attended Rice Alliance events, to hear from 2,800+ startups and hundreds of speakers.
Get your business cards ready and join us for our next event!
Venture Forums and Conferences
Our two forums are the premier venture capital conferences in our region for energy and life science respectively. Forums feature pitches from top startups and ventures, curated office hours (one-on-one meetings between investors and startups), speakers and programming and robust networking. There are opportunities for startups, investors, service providers and really anyone with an entrepreneurial mindset to get involved with the event. You won't want to miss out on these two gatherings.
The premier energy tech venture capital conference to connect energy innovators, investors, corporations and the energy ecosystem—both traditional and renewable.

This event is an opportunity to learn about the latest emerging technologies, meet investors to seek funding, see promising companies, hear about investment opportunities, meet individuals from the energy industry, as well network with entrepreneurs, researchers, investment professional and business executives.

Learn more about the Energy Tech Venture Forum, annually held in September.

Co-hosted with BioHouston, the Texas Life Science Forum is the premier life science event in Texas that brings together members from industry, emerging life science companies, academic, and investors.

Learn more about the Texas Life Science Forum, annually held in November.
Pitch Events
Choose from several events to pitch your startup or venture to our network of investors. There are opportunities for student startups and later-stage ventures looking to scale or raise B or C rounds.
Through partnerships, we offer opportunities to be featured at OTC, CERAWeek and SPE ATCE, along with our flagship student startup event—the Rice Business Plan Competition, the world's largest and richest student startup competition.
Demo Days
At the conclusion of the Rice University OwlSpark Startup Accelerator, the Rice University BlueLaunch Small Business Accelerator and the Rice Alliance Clean Energy Accelerator, you can meet the promising startups at their respective demo days. Please join us to show your support for these growing companies.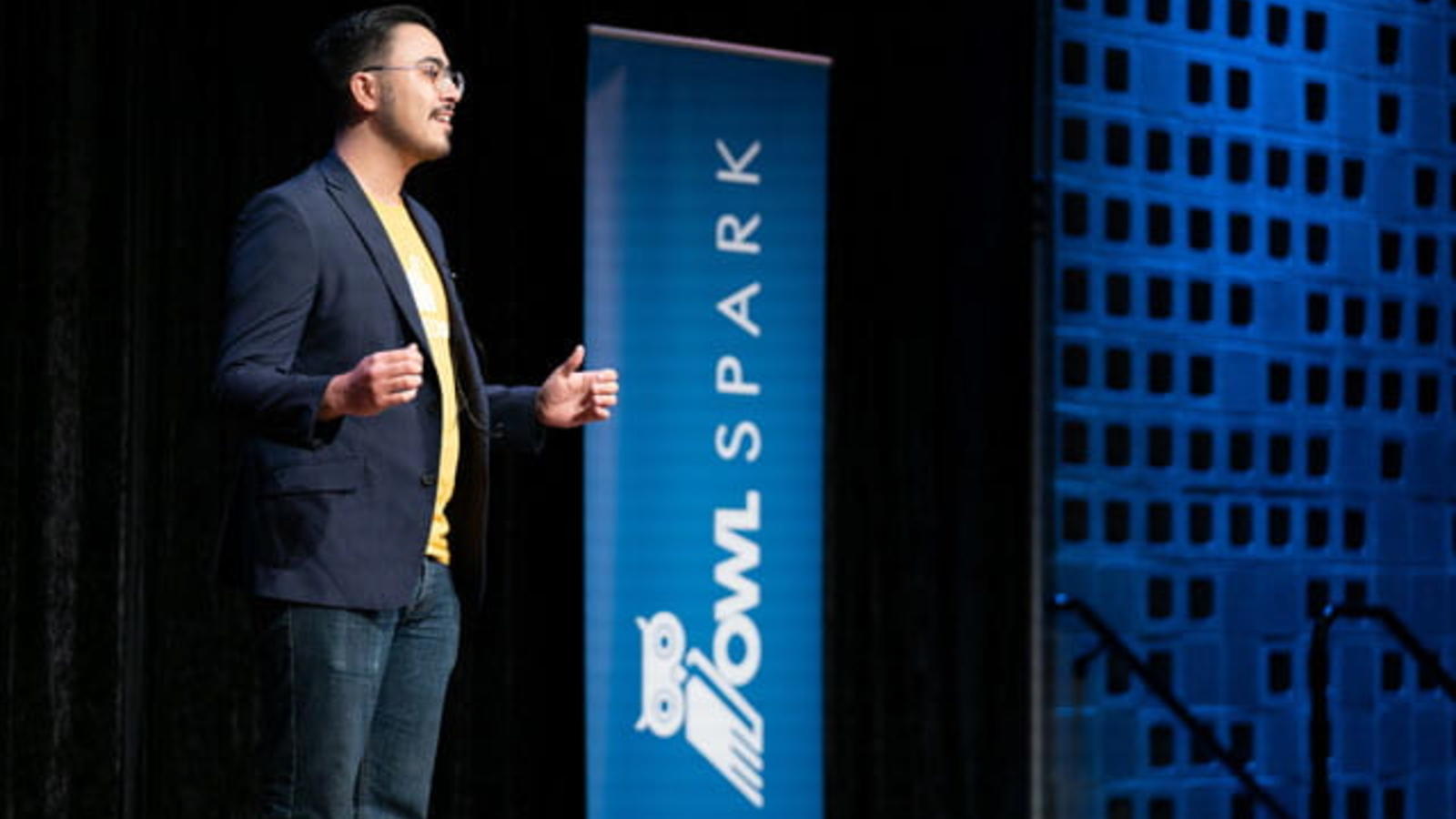 Find deeper support in one of our programs
In addition to our events that can quickly connect you to a new network, we have multiple programs to provide more dedicated, longer-term support for startups and our community to capitalize your ideas.