IdeaLaunch is a free startup bootcamp open to entrepreneurial minds—engineers, researchers, scientists, artists, musicians, business and creative minds—thinkers and doers who are ready to solve problems and turn ideas into potential businesses. This virtual program helps teams examine their idea, research, or innovation for market fit. IdeaLaunch is an NSF I-Corps regional program.
Spring 2023 Program Dates
*scheduled based on team and instructor availability.

*scheduled based on team and instructor availability.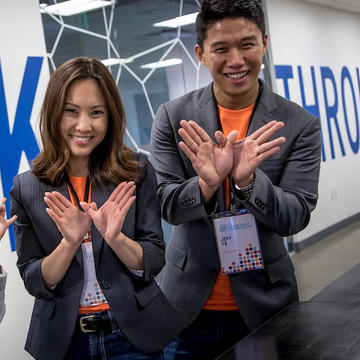 What you can expect to get out of IdeaLaunch
Program outcomes include: An understanding of your customer, ecosystem, and the value delivered; Explore market fit; Exposure to the entrepreneurship process; and Expand your network of subject matter experts, mentors, and business leaders.
Team Composition
Graduate students and faculty interested in translating their innovation and research into commercial ventures are encouraged to apply.
Teams must meet the following criteria:
2 – 5 team members who can participate in all workshops and all customer interview efforts (~10 – 15 hours per week)
Technical proficiency of research or innovation, and you have an idea for product or service that incorporates your research or innovation
Rights to practice intellectual property
IdeaLaunch helped take me from having an undeveloped idea to a strong understanding of my customer base, the problems they face, and a potential solution through customer interviews and hypothesis testing. IdeaLaunch provided not only the curriculum to lead me on this adventure but also the community and accountability that really helped propel me to the next steps in my journey.

Sophie - Green Room

IdeaLaunch Fall 2020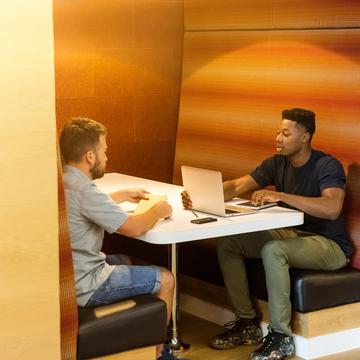 How do you know if you're eligible?
Ideally, at least two team members who can attend all sessions. You should have a technical proficiency of research or innovation and the right to practice intellectual property.
"IdeaLaunch is so valuable to early stage entrepreneurs because it teaches you to be relentless about focusing on your customer's problem, instead of your solution. While this is something I am philosophically aligned to, it can be very challenging to carry it out in practice. IdeaLaunch equips you with the tools necessary to stay focused on your customers and their problem, and to always "Talk To Humans." In addition, the program is carried out in an intense, but very enjoyable, atmosphere!"
Sign up to learn about the next workshop