Rice University Accelerators - Level up your venture
Two Programs. One Epic Summer: Welcome OwlSpark Class 11 and BlueLaunch Class 2
These 12-week accelerators blend supportive founders, industry leaders, investors and mentors, an unrivaled entrepreneurial curriculum, and an invitation to Houston's thriving entrepreneurship ecosystem. At the intersection of determination, grit, versatility and passion, we have mobilized a family of thinkers and doers—and leveraged a network to support entrepreneurs to do cool things that make a difference.
Built on years of refinement, but uniquely crafted each summer, these 12-week accelerators meet founders exactly where they are on their journey with the tools they need for their unique milestones—activating the game-changing potential of Rice founders. OwlSpark is the Rice University high-growth startup accelerator that has been helping Rice founders launch their tech companies since 2013. BlueLaunch is the newest accelerator supporting Rice-affiliated small businesses, regardless of industry.

Learn more about what ideas will be launched in Class 11 and Class 2
This year's OwlSpark and BlueLaunch cohorts will bring together Rice MBAs, graduate students from engineering and social sciences, recent alumni and staff for three months of immersive, experiential training as well as support and growth in their businesses. The participating companies are leveraging new ideas in health care, food and beverage, construction, pet care, disaster recovery, clean energy, software, education and consumer products.
17 VENTURES WILL BE JOINING A SUCCESSFUL LEGACY: 192 FOUNDERS - 10+ YEARS - $100M+ RAISED
---
Expanding your network: open to Rice University students, faculty, staff and recent alumni
While we believe our world-class curriculum and programming is a key driver in accelerating your growth, a fundamental aspect of our approach is the founder-to-founder learning. One of our past founders said it best, "Being part of a cohort of fellow startup founders who are facing, or have faced, similar problems as yours, and being able to leverage their experiences is a fantastic way to learn."

You'll have the unique opportunity to expand your community of support, working alongside other students, recent alums, staff and faculty. The blending of these communities is intentional: it's designed for you to immerse yourself in the challenges, triumphs, and inevitable startup struggles—learning from entrepreneurs and innovators at all levels in their career journeys. To prepare you for your opportunities now—and the ones in the future.

Plus, you'll get outside the hedges—working alongside students at the University of Houston. Our accelerators are jointly run, and culminate in the Bayou Startup Showcase: the community-wide demo day bringing 500+ people to discover your venture!
---
Proven, World-Class Curriculum
We will always take a cohort-based approach to our accelerators by leveraging the Rice Alliance's extensive network of industry experts, investors and leaders, each summer is customized for the cohort's needs. This means we are flexible to bring in speakers and content that matches the businesses and stages of the entrepreneurs in our programs. This is possible with a strong foundation: we have a proven, integrated, comprehensive framework for developing a product and launching a new venture.
Throughout the accelerators, our founders gain insight into the key steps needed to build a successful venture. Founders experience a series of presentations, workshops, and customer development interviews designed to help define value propositions, product/market fits, and overall business models. Sessions are led by university faculty members, experienced entrepreneurs, subject matter experts, industry professionals, and academic leaders, and include key deliverables.
A favorite aspect is the Startup Founders Series where entrepreneurs share their stories of success and failure.
---
Highlights
100+ mentors and speakers—including active entrepreneurs, investors, leaders and industry experts

Advice and guidance from Rice Alliance's engaged network of investors

Monthly stipends for each founder (i.e. cash, no equity taken!)

A supportive community that will challenge and cheer you on as you build your company!

Open to all Rice University students, staff, faculty and recent alums

Access to leverage the Rice Alliance network, launching you into our 700+ attendee forums, I-Corps grants, other accelerators and more.
Supporting the game-changing potential of Rice founders: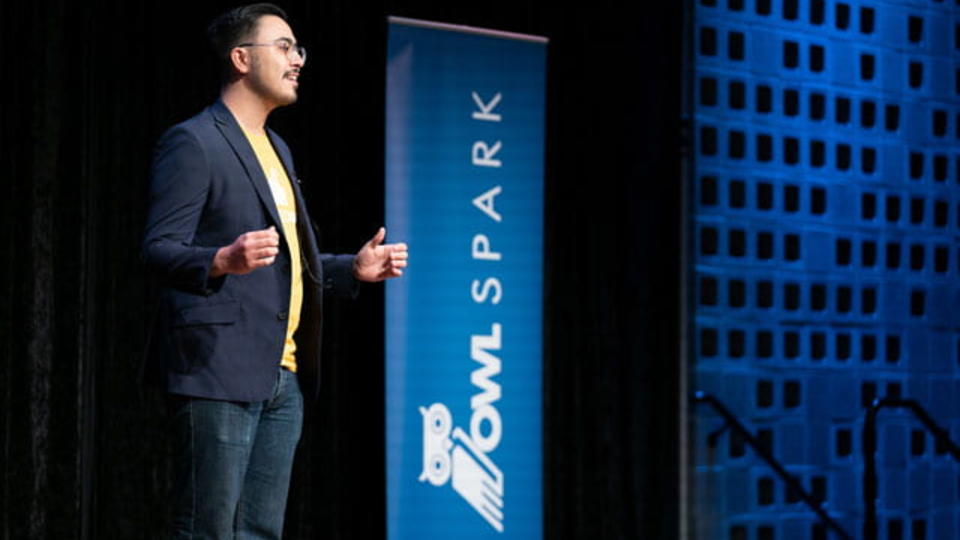 LAUNCH YOUR TECH STARTUP IN OWLSPARK
Supports high growth tech startup teams through an immersive program designed to validate and refine business models in preparation for launch.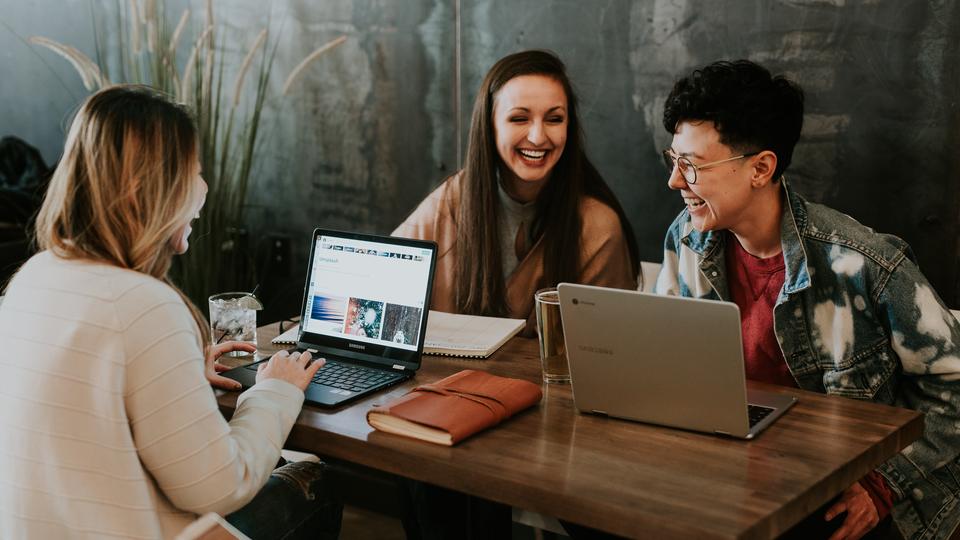 GROW YOUR SMALL BUSINESS IN BLUELAUNCH
A NEW 12-week accelerator focused on small businesses entrepreneurs, will help participants crystallize their businesses in the following areas: accounting, finance, legal, marketing and sales.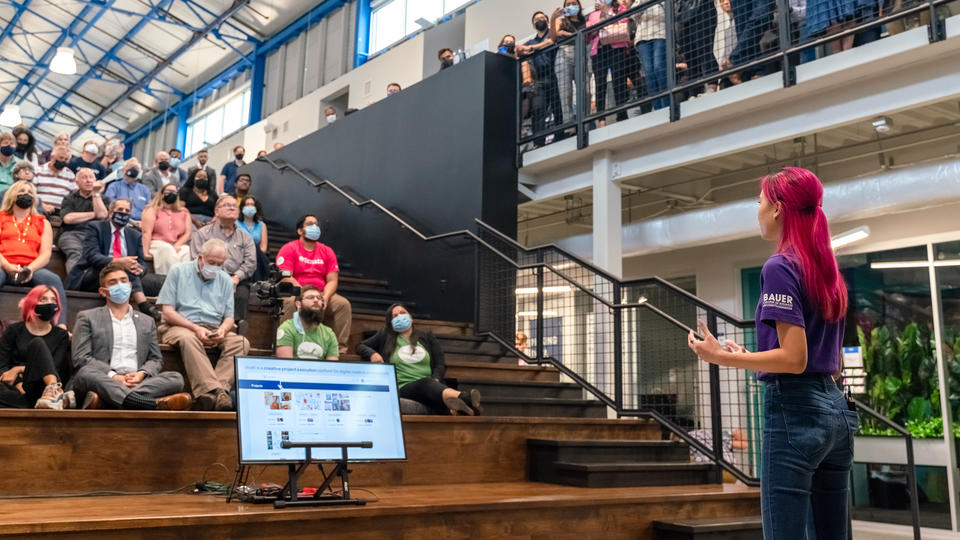 SHOWCASE YOUR COMPANY TO THE HOUSTON COMMUNITY
Learn about all 24 companies from the summer 2022 programs, watch their pitches or reach out to them! The 9th Annual Bayou Startup Showcase brought together hundreds of entrepreneurs, mentors and supporters to celebrate this year's founders at Saint Arnold Brewery.