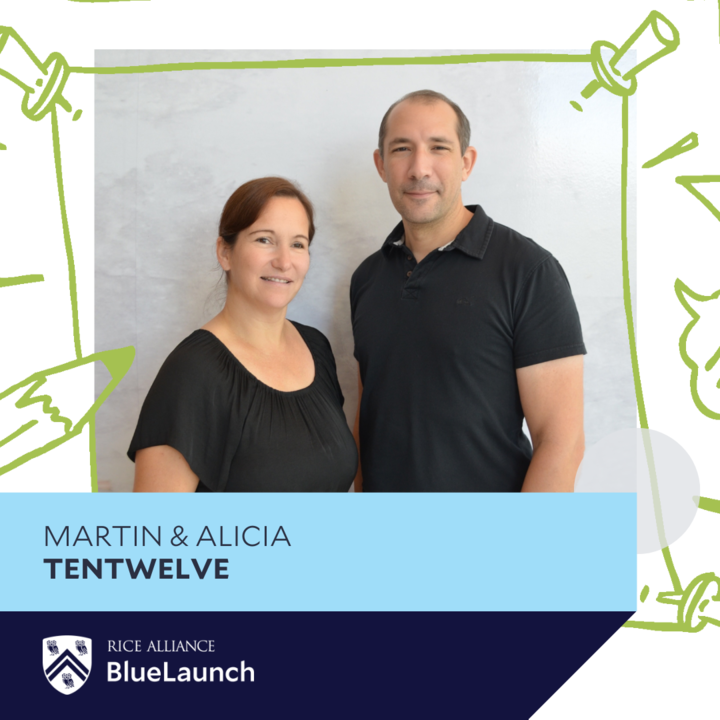 Martin, Alicia
TenTwelve provides residential construction and remodeling services.
---
We have been hard at work this summer, and we want to show off our awesome founders! Meet the startups in Class 11 of OwlSpark and Class 2 of BlueLaunch. Our #FounderSpotlightSeries continues with Papa6 Productions from Rice University BlueLaunch!
Ten Twelve builds and remodel outdoor patios, pools, interiors, and room additions, making homes fit the needs and style of their owner.
We have introduced Clear-Project, our digital solution to design dream spaces incorporating actual material selections and cost, eliminating surprises, and Effortless-Build, our construction process that minimizes disruptions, making remodeling or building a breeze.
We love homes so much that we remodeled ours three times and helped many friends with their projects. We lived firsthand the stress and uncertainty of working with contractors and knew there was a better way. Combining our years in project management, technology, and our passion, we deiced to create the experience homeowners deserve.
The biggest takeaways from the Small Business Accelertor was:
- We got to be constant working on the business, not in the business'.

- We got our ideas and assumptions tested by mentors, which helped to flush out things faster.

- We met an incredible network of people, that are here to support us in the long run.
During our time in BlueLaunch, we had the opportunity to build our IT backbone, define our marketing plan, establish relationships with vendors, and create our traction plan.
We expanded our team adding an architect/designer and booked 150K in business.