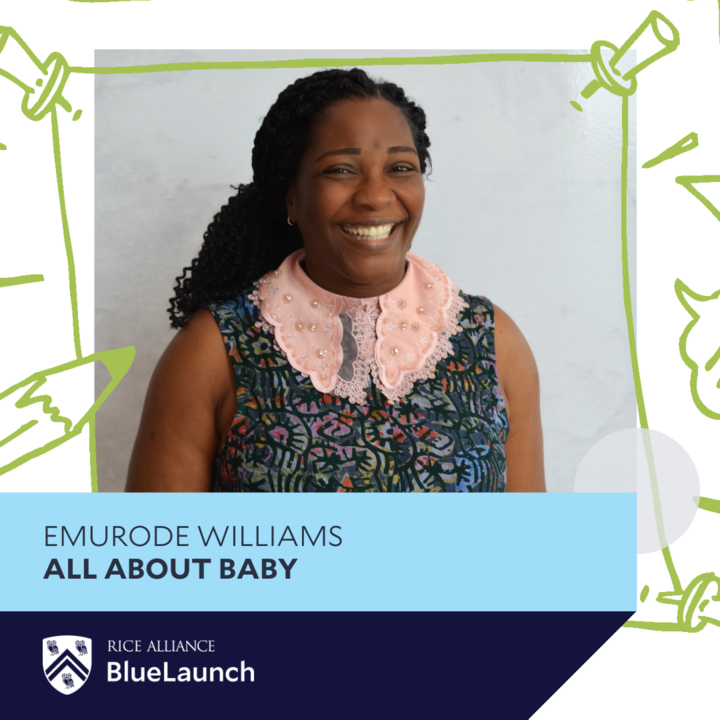 Emurode Williams
All About Baby provides a variety of high-quality, eco-friendly feeding product solutions to help new parents and babies transition to solid foods to make their lives easier and less messy
---
We have been hard at work this summer, and we want to show off our awesome founders! Meet the startups in Class 11 of OwlSpark and Class 2 of BlueLaunch. Our #FounderSpotlightSeries continues with All About Baby from Rice University BlueLaunch!
As a first-time mum, I remember struggling with finding the right feeding products for my new son especially when he was transitioning to solids from breast milk and formula. I realized there weren't enough safe, durable, and eco-friendly options for parents looking to feed their babies and toddlers so I decided to make my own. All About Baby provides a variety of high-quality, eco-friendly feeding product solutions to help new parents and babies transition to solid foods to make their lives easier and less messy!
I think more than anything else, the information and advice that I've gotten from other participants in the program have been invaluable!